If you want an affordable curling iron that can give you perfect loose curls, give these products a try. These hair styling tools are under $40 and will give you long-lasting curls! 
#1 Affordable Curling Iron: BaByliss Pro Ceramic Curling Iron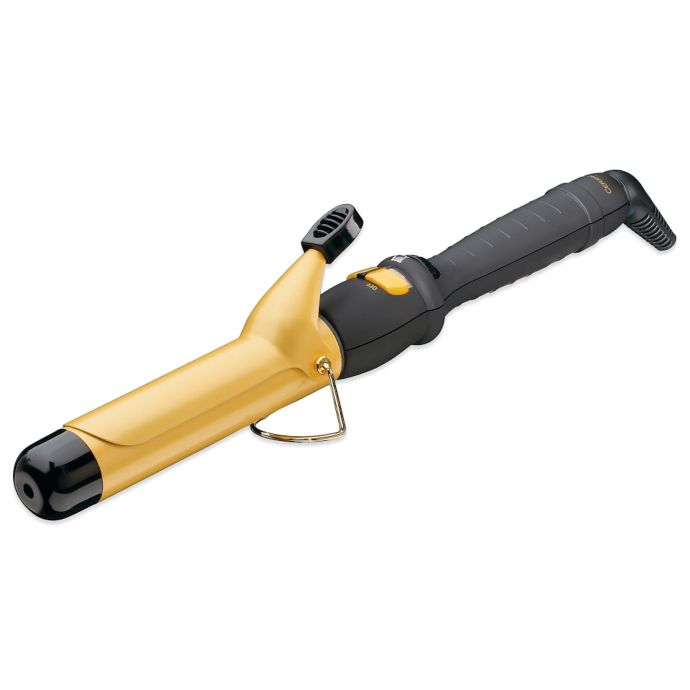 This hair styling tool is perfect for those who want to transform their natural curls into shiny loose curls. The BaByliss Pro ceramic curling iron doesn't cause frizz or hair hotspots while curling. This allows you to get fabulous, long-lasting loose curls with every use.
This curling wand is easy to use and makes achieving silky smooth loose curls virtually effortless. I like that I can use this curling iron for daily use and special occasions. This affordable hair styling tool comes with 25 heat settings and a one-year warranty.
Unlike other curling irons, this one works for all hair lengths and types. Looking for an affordable curling iron? You can get this curling wand for just $30 and natural-looking loose curls today!
#2 Affordable Curling Iron: Curlipops Curling Wand by Bed Head
Trying to achieve shiny and sweet looking curls? Check out this affordable hair styling tool by Bed Head. The Curlipops curling wand gives users breathtakingly beautiful loose curls with tons of volume. This curling iron is great to use before a night out or upcoming summer event.
This curling wand includes both a clamp free wrap and a heat protective glove for safe hair styling. You can use up to 400 degrees Fahrenheit to bring out your loose curls with this curling iron. I use the Curlipops curling wand because it adds body to my hair that lasts all day and night, even in the summer heat.
The best part about this affordable curling iron? Its price! You can snag this top-notch curling wand for just $25! Get you today to have loose curls all season long.
#3 Affordable Curling Iron: Instant Heat Curling Iron by Conair
If you're looking to save money on your next hair styling tool purchase, this is the curling iron for you! The Instant heat curling wand comes with an incredible 25 heat settings and heats to a maximum of 400 degrees Fahrenheit in 30 seconds.
What makes this product a must-have for me, is its fast heat-time and versatility. In just a matter of 10 or 15 minutes, I can have my loose curls styled and ready to go. The Conair curling iron comes with a cool tip for easy styling and auto-turn-off features for added safety.
If you're constantly in need of a curling iron, this is the product for you. You can get unique, long-lasting loose curls in half the time with the Instant Heat curling iron. Buy yours today for just $7!
#4 Affordable Curling Iron: Remington Pro Curling Wand
You absolutely need to give this affordable curling iron a try! It works great for all hair types, from thick to thin to curly and everything in between. The Remington Pro has a fast heat time of just 30 seconds and features a top temperature of 410 degrees Fahrenheit.
I like that this hair styling tool comes with silk protein-coated plates to help enrich and protect my loose curls from heat damage. Another pleasant thing about this curling wand is its nine different heat settings. You can literally achieve any level of curl, volume, and look you want with this curling iron.
Buy the Remington Pro curling wand today to get smooth, healthy, and natural-looking loose curls. It comes with a six-foot cord, a two-year warranty, and automatic shutoff. You can purchase this hair styling tool for only $22.
---
These hair styling tools and curling wands will give you natural looking loose curls. Start shopping today for an affordable curling iron. Start shopping today for an affordable curling iron! Have you purchased any of these products and have a review of your own? Leave us a comment below!