Only from Aroona, read six free e-books that will inspire you to pound the pavement. Honor your new-found appreciation for the outdoors; ready, set, go!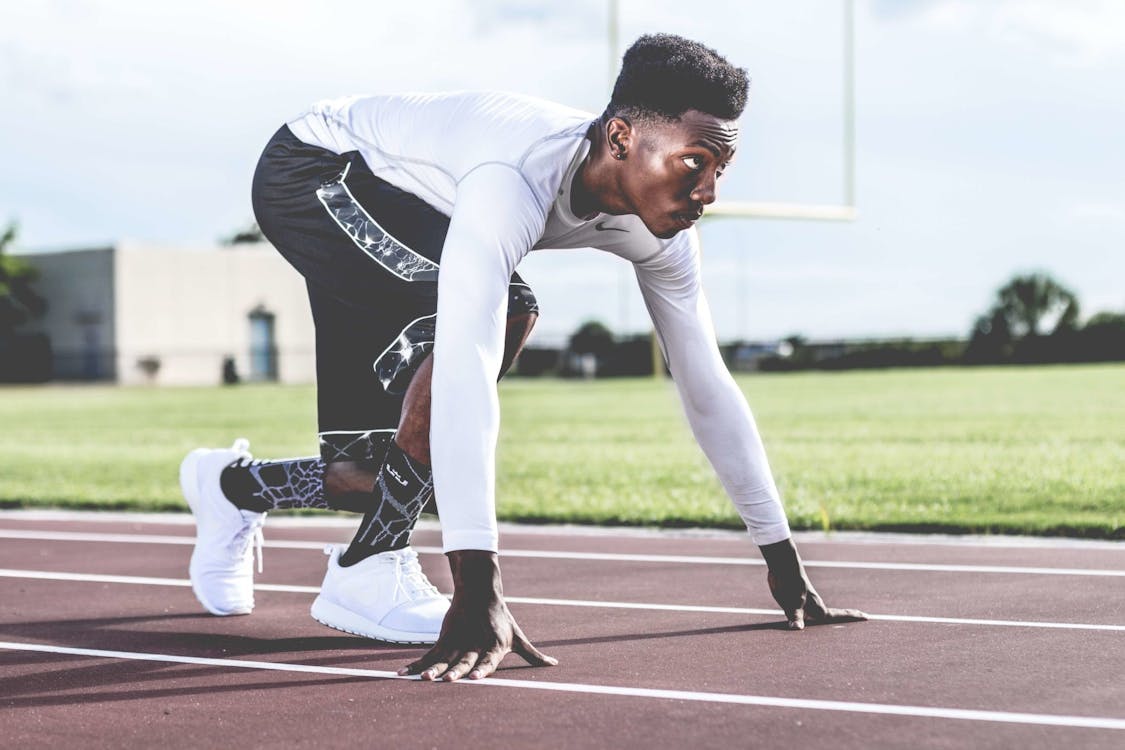 1. Sick to Fit by Josh LuJaunie. A Free E-book on Kindle.
Author Josh LuJuanie has been on the cover of Runner's World and featured on Good Morning America and the Today Show for shattering "preconceptions" of medical conditions dominate in western society.
LuJuanie profiles groups that have lost hundreds of pounds, reversed "impossible to cure" diseases, and became high-performing athletes.
The book boast of advice to transform your health using non-traditional methods. No expensive workout gadgets or late night infomercials. Try it for free on Kindle.
2. 40 DAYS: Life, Love, Loss and A Historic Run Around One of the World's Largest Lakes by Steven Cannon. Free on Kindle.
Steve Cannon tells a story of what happens when you push yourself farther than you ever thought was possible. It's not just inspiring; it's outright historic. I mean, 40 brutal days running around Lake Michigan is no easy "feet."
But seriously, read his accounts of mental and physical challenges that did their best to stop him from the most rewarding experience. If you like adventure, this is for you.
3. Happiness Step By Step by Usual Oddman. Free E-book on Kindle.
What do I love about this e-book? It's for those who want to run, but can't find the drive. The most "unusual running guide" acknowledges the emotional factors that inhibit the will to run.
It is short, sweet and for the everyday person. Running is beyond flat abs and tone legs. Free yourself from confinement and sprint.
4. The 30-Minute Runner: Smart Training for Busy Beginners by Dunca Larkin, Foreword by Mike Moreno. Free E-book on Kindle.
Don't just watch people on Instagram running and hashtagging #GlobalRunningDay. No matter your schedule or obligations, you deserve the bliss that comes with running a marathon.
This e-book focuses on how to "maximize thirty critical minutes" to achieve two primary goals: shedding extra pounds and completing a race. Author Duncan Larkin covers topics like running for new moms, how to prepare to run your first race, race-day tips, and training to run while traveling.
5. Running Smarter: 21 Running Habits for Faster Times and Fewer Injuries by Von Collins. Free E-book on Kindle.
This free e-book provides methods for new and seasoned runners. Improve running performance with "21 simple habits" that you can include in a training plan and in life.
In Running Smarter, get faster when running, but stay healthy and injury-free.
6. Marathon Training & Distance Running Tips: The runners guide for endurance training by James Atkinson. Free E-book on Kindle.
A running program is not the only thing that you need…

Marathon Training & Distance Running Tips
This free e-book starts with something we are all familiar with-failure. Author James Atkinson was inspired to write this e-book because he failed an army fitness test- for running.
Atkinson's first-hand account of perseverance is relatable and motivating. Full with knowledge and mistakes, this is a perfect motivation for the self-doubters.