Scientists have discovered that oral bacteria can travel to other parts of the body, increasing our risk of serious health issues. What's the relationship between gum disease and Alzheimer's? Keep reading to find out.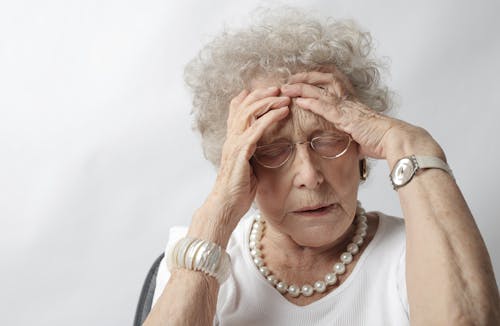 What is Alzheimer's Disease?
Alzheimer's is a brain disease that causes memory loss and impaired thinking and reasoning skills. Here are some additional symptoms:
Difficulty completing daily tasks
Confusion of time and place
Difficulty understanding visual images and spatial relationships
Trouble speaking and writing
Misplacing items and difficulty in retracing one's steps
Poor judgement
Withdrawal from work and social situations
Changes in mood and personality
What is Periodontal, or Gum Disease?
Periodontal disease, or gum disease, is the inflammation of the tissues surrounding the tooth. It is caused by the bacteria found in dental plaque. When the gums are inflamed, the bone that holds the teeth in place is destroyed, and eventually, the teeth become loose and can be lost.
The bacteria from the gums can travel throughout the body. When bacteria get to the brain, this can trigger a chain of events that causes brain inflammation. In a worst-case scenario, this can result in the loss of brain tissue and some of the signs and symptoms of Alzheimer's disease.
According to a 2017 article in the Journal of Alzheimer's Disease, the same bacteria that can cause mental health issues are found near the teeth and gums.  One specific strain, P. gingivalis, invades the tissues surrounding the tooth and disturbs the innate immune responses.
P. gingivalis has another effect on the brain, and that is a disturbance of specific brain cells known as glial cells. These cells help the brain distinguish between light and dark. When glial cells malfunction, the result is a disruption of the sleep cycle.